Basically all of the links on this page are affiliate links. I receive a commission (at no extra cost to you) if you make a purchase after clicking one of the affiliate links below. Read our Affiliate Link Policy for more information.
If this will be your first time ordering from Banggood, you should know a few things.
ND FILTERS FOR FPV
CAMERA BUTTER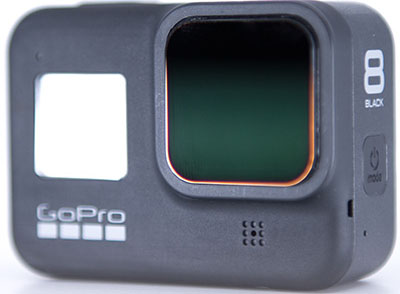 Have you ever noticed that flights at the end of the day look the best? It's not just because the sun is going down into the "golden hour". In bright daylight, the shutter speed of the camera produces an overly-sharp, "stuttery" image. When there's less light, the camera's shutter speed goes down, and the moving image becomes a tiny bit blurry. This provides a pleasant softness and sense of speed that professional videographers and pro FPV pilots seek out.
But you can't always shoot during the "golden hour". That's where ND filters come in. ND filters reduce the amount of light going into the lens, allowing for pleasantly soft images with just the right amount of motion blur, even when the sun is high in the sky.
ND filters for action cameras have traditionally come in two styles. The first is a stick-on film, basically like window tint. This is difficult to apply without bubbles and has terrible optical quality, but it's cheap. The second is pro-grade optical filters. These are really expensive (like $30 per filter) and so when they break in a crash, it really hurts.
Camera Butter ND filters are the best balance between quality and price. They are made of optical glass, so they've got great image quality. They attach to the lens using a sticky "gasket" so they're easy to apply and replace. And they're less than $10 each, so it won't hurt as much when they break.
IMMERSIONRC LAPRF
PERSONAL RACE TIMING SYSTEM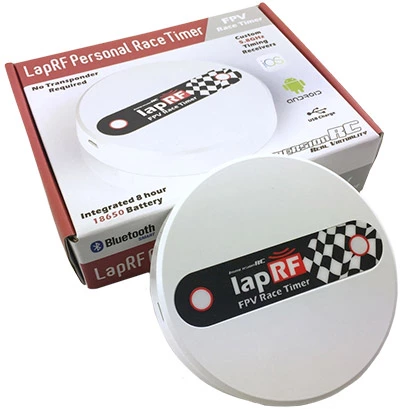 If you're serious about racing, you need to time your laps. And there's no easier way to do it than the ImmersionRC LapRF Personal Race Timing System. This is the same technology as is used at professional races, slimmed down for the individual pilot. It detects the signal of your video transmitter passing by the sensor, meaning no additional hardware is needed on your drone. An iPhone and Android app manages the system and reports results with audio callouts while you fly.
One limitation of the system is that it loses precision as you add more pilots in the air. Practically speaking, you can easily track one or two pilots with a single LapRF system, but more than that may result in missed laps. Another limitation is that it connects to the phone via Bluetooth, so the pilot must be located within about 20-30 feet of the timing gate, or the Bluetooth link will be lost. (Some people install an external antenna on the LapRF to increase this range.)
The LapRF system is a little expensive compared to some open-source DIY options, but it's the simplest and easiest way to get started timing your laps.
The link above goes to ImmersionRC's official distributor, the OrqaFPV store. Most other regional stores seem to have stopped stocking the LapRF. You can often find it listed on eBay as well. ImmersionRC continues to manufacture the LapRF in small quantities, but development of the app seems to have stopped.
VIFLY FINDER V2 &
VIFLY MINI
Purchase at RaceDayQuads – V2 / Mini
Purchase at GetFPV – V2 / Mini
Purchase at NewBeeDrone – V2 / Mini
Purchase at Pyrodrone – V2 / Mini
Purchase at Rotor Riot – V2 / Mini
Purchase at Banggood – V2 / Mini
Purchase at Amazon – V2 / Mini
Purchase at ViFly – V2 / Mini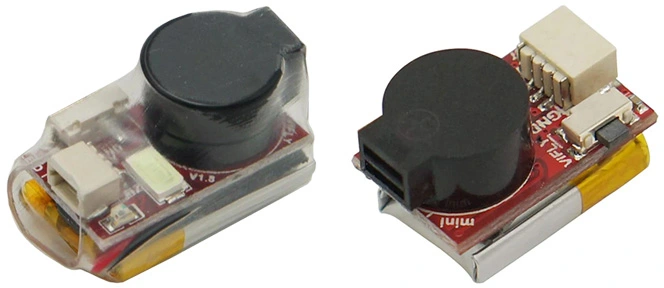 Let's say you crash your quad somewhere and can't find it. What do you do? Try to "home in" on the video signal? Beep the beeper? Maybe even arm the quad and listen for the sound of the props thrashing around in the brush. But none of that will help if your battery ejected in the crash and your quad is powered down.
That's where the ViFly Finder comes in. It's a super loud (up to 105 dB!) beeper with a tiny 1S lipo cell connected to it. A short while after the quad loses power, it begins beeping, and it doesn't stop until you find it and disable it (or until the battery runs down). The Finder also acts as a normal beeper that you can activate with a switch on your controller whenever you want.
There are two versions of the Finder: the Mini and the Normal. The Mini is about 3g and its battery lasts about 7 hours. The Normal is about 5g and its battery lasts about 30 hours. In addition, the Normal has a light sensor that turns off the beeper at night. This avoids annoying your neighbors and wasting battery during time when you might not be looking for the quad.
MY DAILY DRIVER
IFLIGHT FPV DRONE BACKPACK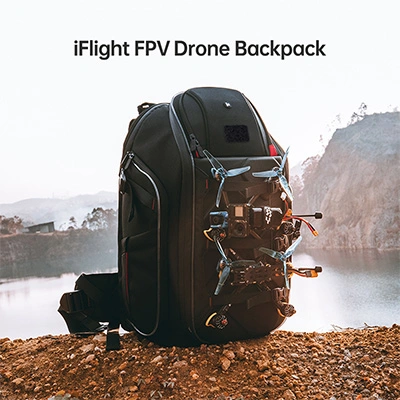 The iFlight backpack is my daily driver because it took everything I liked about the Torvol Pitstop Pro, fixed everything I didn't like about it, and added LED lighting. What more do you want?
Like the Torvol bag, the iFlight bag has perfect ergonomics. It's comfortable to wear for long periods and adjusts to most body sizes and shapes. The main compartment is easy to adjust and has plenty of room for most of the things you'd bring to a day of flying. One thing you probably won't be putting inside the bags is your quads–especially with props on. For that, you'd need an even bigger bag that might not fit airline carryon restrictions. Straps across the back of the bag hold on as many quads as you could want, and the back is rigid to protect the inside from poky bits. The side compartments have the perfect balance of sub-division for organization and big pockets to toss junk into (I use the biggest side pocket for props).
iFlight improved on the Torvol in several ways. They added a 3rd strap across the back to give more versatility in mounting quads. The main flap has additional zippered compartments instead of the Pitstop Pro's fold-out work surface (that I never used anyway). Oh, and did I mention LED light pipes? Yeah. Color-changing LED light pipes.
AULINE FPV DRONE BACKPACK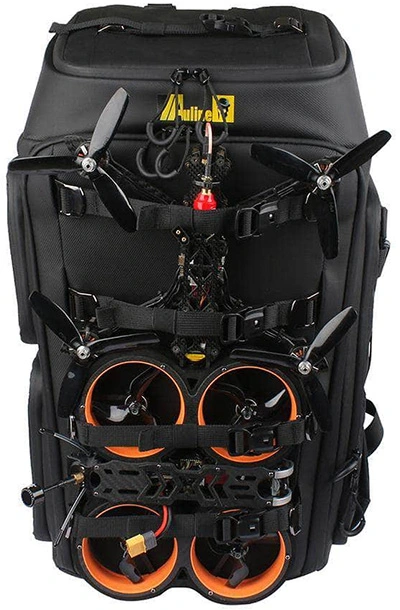 Don't let the fact that Auline isn't known for making bags and backpacks fool you. The Auline bag is high-quality, well made, and has some unique design features that will make it the favorite of many people.
The Auline bag's main compartment is similar to other "camera-bag" style packs, with velcro dividers that can be re-positioned to fit your exact needs. It has a separate hard-sided compartment on top which keeps your controller switches and gimbals safer than if it was stuffed into the bag. You can also use this compartment for a 5″ drone (with props off).
The exterior of the bag is a polyester/polyurethane blend. It's tough, but not as premium-feeling as some alternatives. A laptop pouch in back fits up to a 16″ laptop and has a side-opening zipper, which makes it easy to remove the laptop even without taking the bag off your back. There are two half-height pockets on one side, and a single full-length pocket on the other side. The full-length pocket has a stretchy pouch on the outside with a strap for holding a tripod or other long accessory.
On the rigid back panel are four straps for holding quadcopters. These have magnetic clips which I found to disconnect a little too easily when jostled. Others replied to this critique by pulling and tugging on the clips, showing that they were secure. That's true. But if you tap the actual release tab even lightly, it comes loose, and bottom line: this happened to me more than once while setting down the bag or while carrying it in a tight environment.
The Auline FPV backpack was almost my favorite backpack. I love the layout–especially the dedicated top compartment. It's comfortable even when loaded up, and it seems reasonably durable and well made.
FOAM STRIP LANDING FEET /
MIC COVER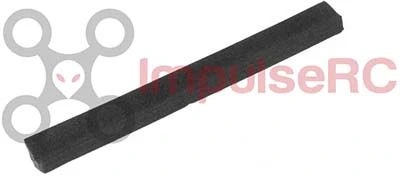 The ImpulseRC "Foam Strip 150mm" is a bit of an OG secret in FPV, Steele Davis said that it's the best foam he's ever found many years ago in a build video and boy was he right. The adhesive is incredibly well bonded to the foam itself which is super durable, and it comes in strips so you can cut it to fit any arm width/length. You wouldn't think that adhesive foam could make you this happy but when it doesn't rip off on the second concrete landing you'll be jumping for joy.