Basically all of the links on this page are affiliate links. I receive a commission (at no extra cost to you) if you make a purchase after clicking one of the affiliate links below. Read our Affiliate Link Policy for more information.
If this will be your first time ordering from Banggood, you should know a few things.
CONTROLLERS / TRANSMITTERS
The controller goes in your hands. The receiver goes in your quad. You move the sticks on the controller, and those commands are transmitted wirelessly to the quad via the receiver.
Different brands of controllers use a different protocol to talk to their receiver. So a Futaba receiver won't work with a FrSky controller. When you buy a controller, you need to realize that you're also locking yourself into which receivers you're going to buy. This is actually way more important than many beginners realize. Some brands of receiver are 2x or 3x as expensive as others. Some brands don't have a good selection of micro-receivers such as are used in mini quads. Some brands lack features like telemetry (so you can check your battery voltage and other stats while flying). One exception to this rule is the Jumper T16, which comes with a RF module that can bind to FrSky, FlySky, Spektrum, and more.
Remember, you're going to buy one controller, but you're going to put a receiver in every single quad or plane that you build, so a brand that has cheaper receivers is going to pay big dividends in the long run.
Here are my favorite receivers, to go with each of the controllers linked above.
There are lots of long-range control systems out there, so why have I singled out Crossfire for its own category on this List? Because Team Blacksheep is the first to have created a whole system that is robust, reliable, and (relatively) easy to use. They've even made a tiny little receiver specifically for us FPV racing and freestyle pilots!
Crossfire operates around 900 MHz, which means it has much… MUCH longer range and better penetration than the 2.4 GHz systems linked above. Even if you don't intend to do long-range flights, the reliability and security of the Crossfire link gives you confidence to fly places you never would have dared. The real surprise is that racing pilots are also flocking to Crossfire. Why? They hardly need long range. It turns out Crossfire also has ultra-low latency, for the most responsive, connected feel.
If you're just getting started in this hobby and are having a bit of sticker shock, let me make this easy for you: you don't need Crossfire. If you've got the budget and you want an awesome combination of range, responsiveness, and ease of use… Crossfire is what you'll buy.
If you want to learn more about what Crossfire is, I've got an introductory video here.
For most FPV pilots, I believe that the Micro TX Module is the right choice. It fits easily into the JR module bay of your transmitter. It transmits at up to 250 mW, which gives more than enough range to outrun typical 5 GHz FPV systems.
Here is what would make you want to buy the full-sized Crossfire module, which goes up to 2 watts. If you plan to do long-range flights with customized video equipment. If you are willing to pay a bit more for the assurance that you really, really will have the most solid link possible. If you have a Spektrum radio (which doesn't have a JR module bay, and so requires the full-size module). If you prefer to use the joystick and LED screen on the back of the module instead of a "Lua Script" running inside your radio.
TBS CROSSFIRE NANO RECEIVER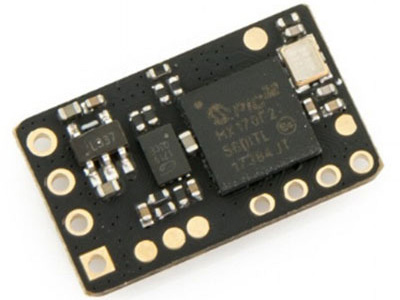 The Nano receiver will be the preferred Crossfire receiver for almost everybody reading this. There are larger receivers, intended mostly for fixed-wing aircraft, and there is a Nano Diversity receiver that comes with two antennas, if you intend to push really long distances. For a typical FPV racing or freestyle pilot, the one linked above is the best choice.
SPARE PARTS & ACCESSORIES